Ad Digger – 22.1.16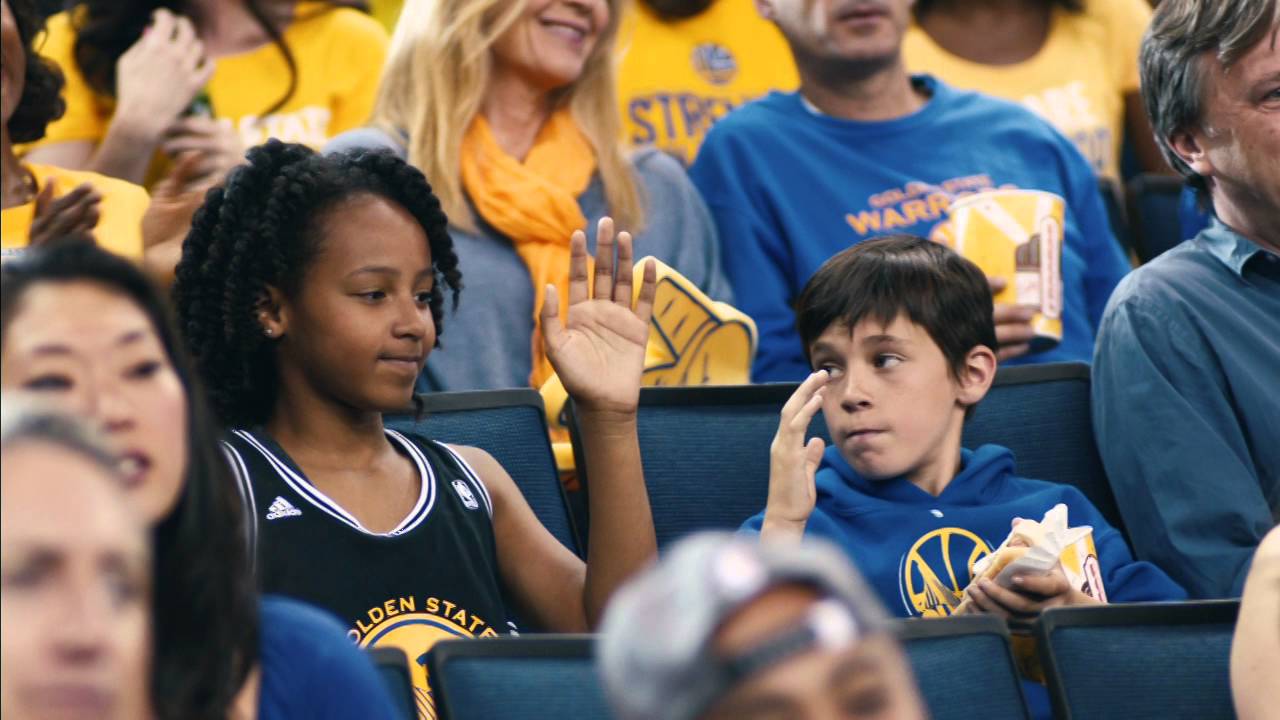 This week saw originally composed advert music popping up everywhere. Everyone in Adland was discussing the merits of the brand new global Coca-Cola campaign, which sees Coca-Cola bring together all of Coke's varying beverages under one single campaign. The campaign, featuring a new original song and slogan is already sticking into people's minds. Meanwhile, Swedish fashion brand Björn Borg created a rather hypnotising sportswear ad, featuring equally hypnotic original music created by DJ Mimi Xu.

As always, this week's Ad Digger looks at the best synchronised music in advertising. Here's our selection:



NBA – 'Hands'

In this adorable spot from the NBA, one little boy's dreams come true when he gets a high-five from basketball player Andre Iguodala. As the sync license explains, it's that 'magic touch', which leads to the boy not wanting to put his hand down and causing him to make various mishaps around the house. That is until he meets a little girl with the same condition.


Song: (You've Got) The Magic Touch
Artist: The Platters
Agency: Translation

TravelSupermarket – 'Holiday Like a German'

A rather odd one from holiday website TravelSupermarket, which in a series of adverts introduces audiences to Nico, a German holiday-maker, who is super efficient in planning his holiday abroad using the TravelSupermarket website. What's most appealing about this advert is the use of the well-known 70s hit, 'September' by disco-band Earth, Wind & Fire.


Song: September
Artist: Earth, Wind & Fire
Agency: The Corner


Intel – 'Experience Amazing'

Intel's newest campaign brings together multiple creatives under one advert to showcase how Intel processors have powered modern manufacturing, design and technologies. To demonstrate just how powerful the processor is, one of the creative's, YouTube musician Kawehi, who covers and releases well-known songs using loop-pedals, fuses together Beethoven's 'Symphony No.5' with the well-known Intel Inside melody.


Song: Beethoven's Symphony No. 5 (Re-imagined by Kawehi)
Artist: Kawehi
Agency: McGarryBowen

Coca-Cola – 'Under Pressure'

Part of Coca-Cola's new global re-vamp, this campaign titled 'Under Pressure' includes a cover of David Bowie & Queen's 'Under Pressure', to fit an increasingly tense advert. Just as the pressure meets breaking point and things start to ease up, coke bottles explode open while the synchronised music has the perfectly matched lyric "ahhh" break.


Song: Under Pressure (Unknown Cover)
Artist: David Bowie & Queen
Agency: Ogilvy & Mather, New York